Originally posted on Unsettling America: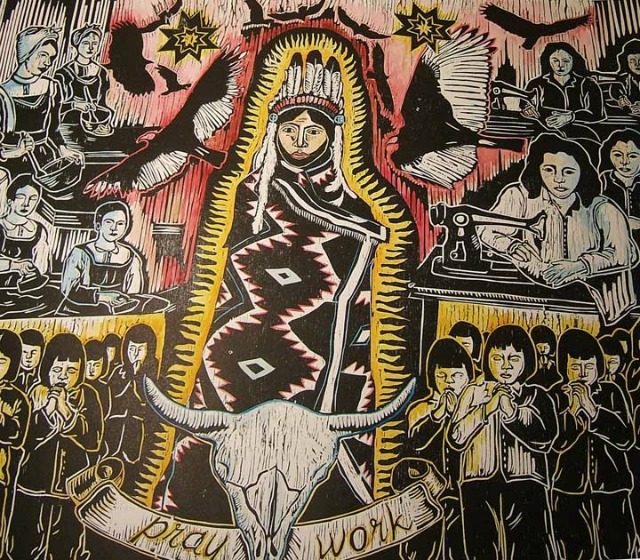 "Be a Good Girl" by Tania Willard
By Chelsea Vowel, GUTS Canadian Feminist Magazine
Indigenous women and two-spirited* people are leading a resurgence movement in iyiniwi-ministik, the People's Island.* They draw on their traditional roles as protectors of the land and water to inform their work in our communities, and root themselves in their specific socio-political orders to counter colonialism and to revitalize language and culture. Rather than being defined as a struggle against patriarchal gender roles and the division of labour, Indigenous women and two-spirited people's work combats the imposition of colonial barriers. The goal is not to attain gender equality, but rather to restore Indigenous nationhood, which includes gender equality and respect for gender fluidity.
As I write this I can hear Khelsilem Rivers (Skwxwú7mesh-Kwakwaka'wakw), a community organizer from Vancouver, pointing out that not all…
View original 1,424 more words